ABOUT TRUSAIL:
TruSail is a software solutions company whose flagship product, is a modular wireless sensing electronic package that provides a unique scientific and measurable tool for racing sailboats. Data is shown live to sailors and their coach and can be analysed on-the-water, during the session. In short, TruSail is your always available, instantly effective personal performance analyst.
TruSail had plenty of waterproof and industry-grade sensors, but they needed a screen for coaches to interface the live data. The decision was made to choose Samsung Tab A's 10.1. This was due to their compatibility and user-friendly design. TruSail then required a ruggedised waterproof casing system to ensure the tablet could be used safely on the water.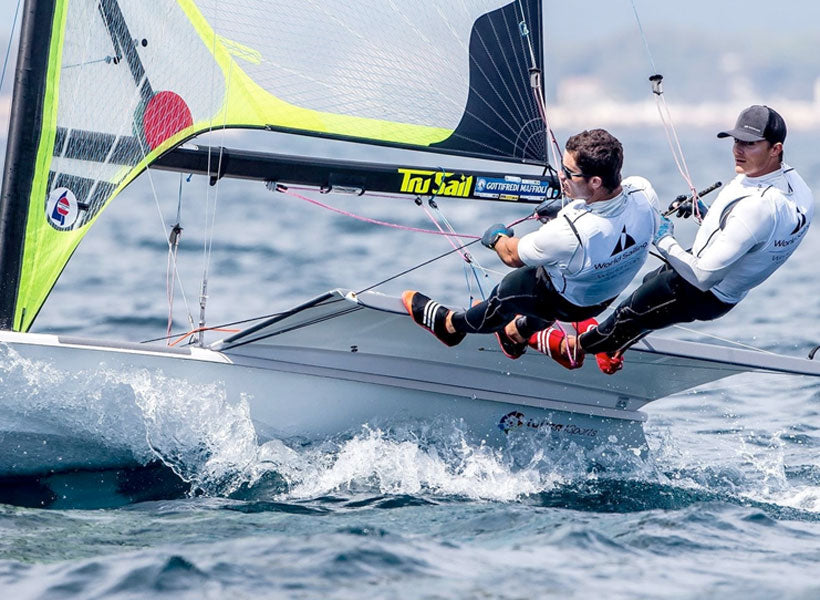 ARMOR-X was in a unique position to provide a solution to TruSail. We recommended our MX series of ruggedized cases, which are fully IP68 waterproof, dustproof and shockproof. This series of cases is perfect for turning a tablet into a sea-worthy device. Hand straps were also selected as an additional add on ensuring that the coaches could safely and securely interact with the tablet while having one free arm to secure themselves on the rough seas. The fact that these cases were X-MOUNT compatible allowed their clients to select the perfect mounting system for them from the broadest range of mounts available on the market.
---