SHOCKPROOF CASES & MOUNTS
FOR FIELD SERVICE

KEEP YOUR IPHONE, IPAD, SMARTPHONE & TABLET SECURE AND HASSLE-FREE FOR FIELD SERVICES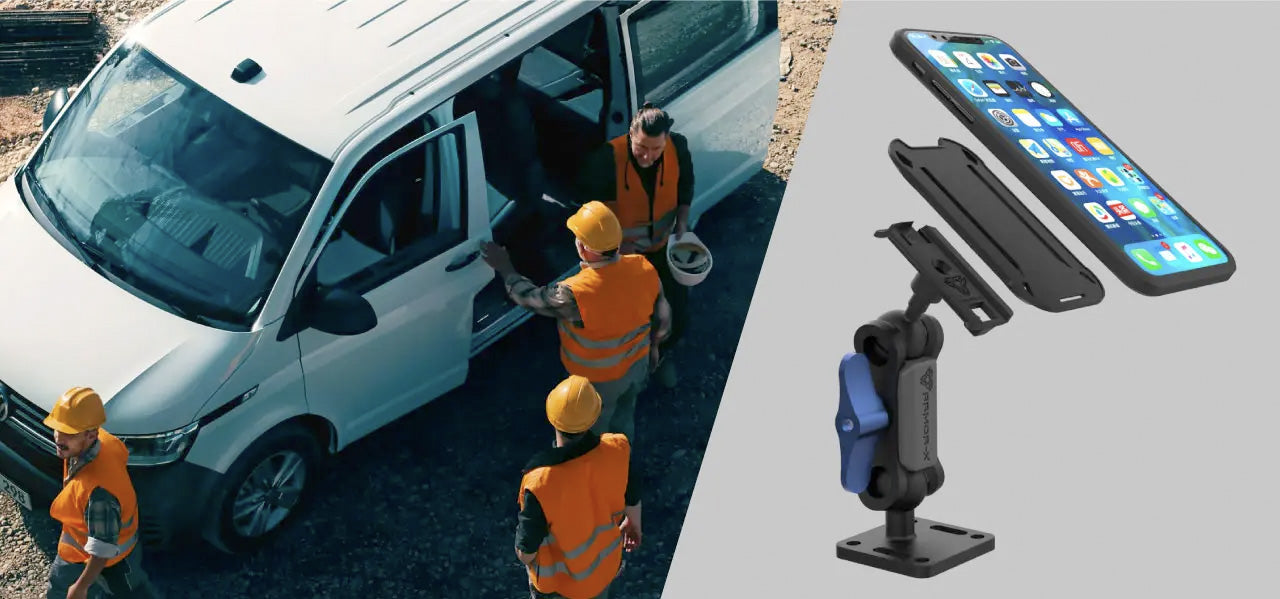 ARMOR-X provides versatile mounting solutions and device protection for field service. It works seamlessly with the best field service management software and apps in the market. We have the design for iPad, iPhone, Galaxy tab, Android tablet & smartphone. It helps you to access your customer information, task list, optimal travel routes and spare parts to have on hand at any time and anywhere.
We design the waterproof, shockproof and dust proof case for your field service management tablet and phone. It provides extreme protection for your devices from damage. It works perfectly for the following field service management software in the market. Select the field below and start design your own tools.
We embrace the opportunity to collaborate with your organization to design mobile device protection and mounting solutions around your product or service. Whether you produce tablet computers, mobile software or cellular phone apps, our team of experienced engineers and designer can help you develop custom design that enhance the market value, user behaviour and functions of your offering.
Take the advantage of ARMOR-X unique design in protection and mounting solutions. Ready to take your business to the next level? Contact our sales team business@armor-x.com to explore how ARMOR-X solutions can help.