SHOCKPROOF CASES & MOUNTS
FOR FIELD SERVICE MANAGEMENT APP
KEEP YOUR IPHONE, IPAD, SMARTPHONE & TABLET SECURE AND HASSLE-FREE FOR FIELD SERVICES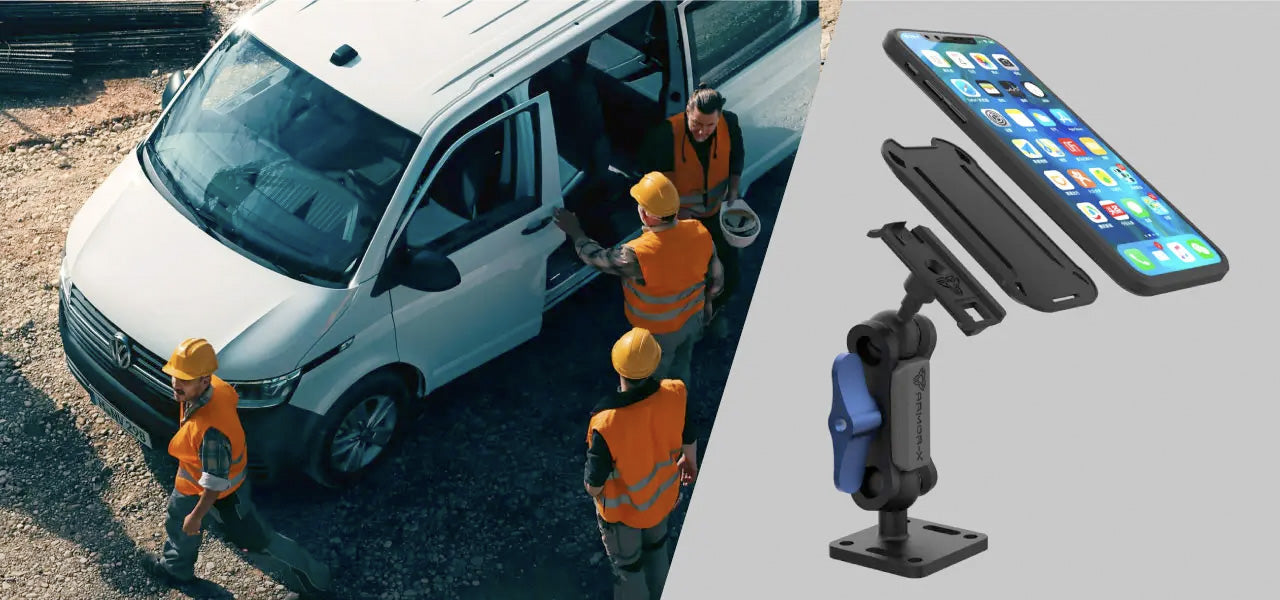 ARMOR-X is professional in design and manufacturing secure robust mounting solutions for field service. You can access your field service management software anytime and anywhere. No matter if you are driving with your truck, work vans or working in the service site, we have the specific mounts and protective case solutions to fulfil your needs. ARMOR-X mounting solutions are one of the trusted options in the market for securing your smartphones and tablets. It is very handy gadget for you to access your customer information, task list, optimal travel routes and spare parts to have on hand without any limits.
The ARMOR-X tablet / smartphone military grade case with integrated mounting system provides excellent protection for your smartphones and tablets. We have a wide range of selections for your models, such as iPhone, iPad, Samsung Galaxy Tab or other Android phones.  You can now securely attach it to your vehicles and release it easily when you need to bring it with you.  With our secure locking mechanism, you can drive on a bumpy road without any fear. It works seamlessly with any work vans, duty trucks & commercial vehicles. Simply " Slide, Lock & Go! "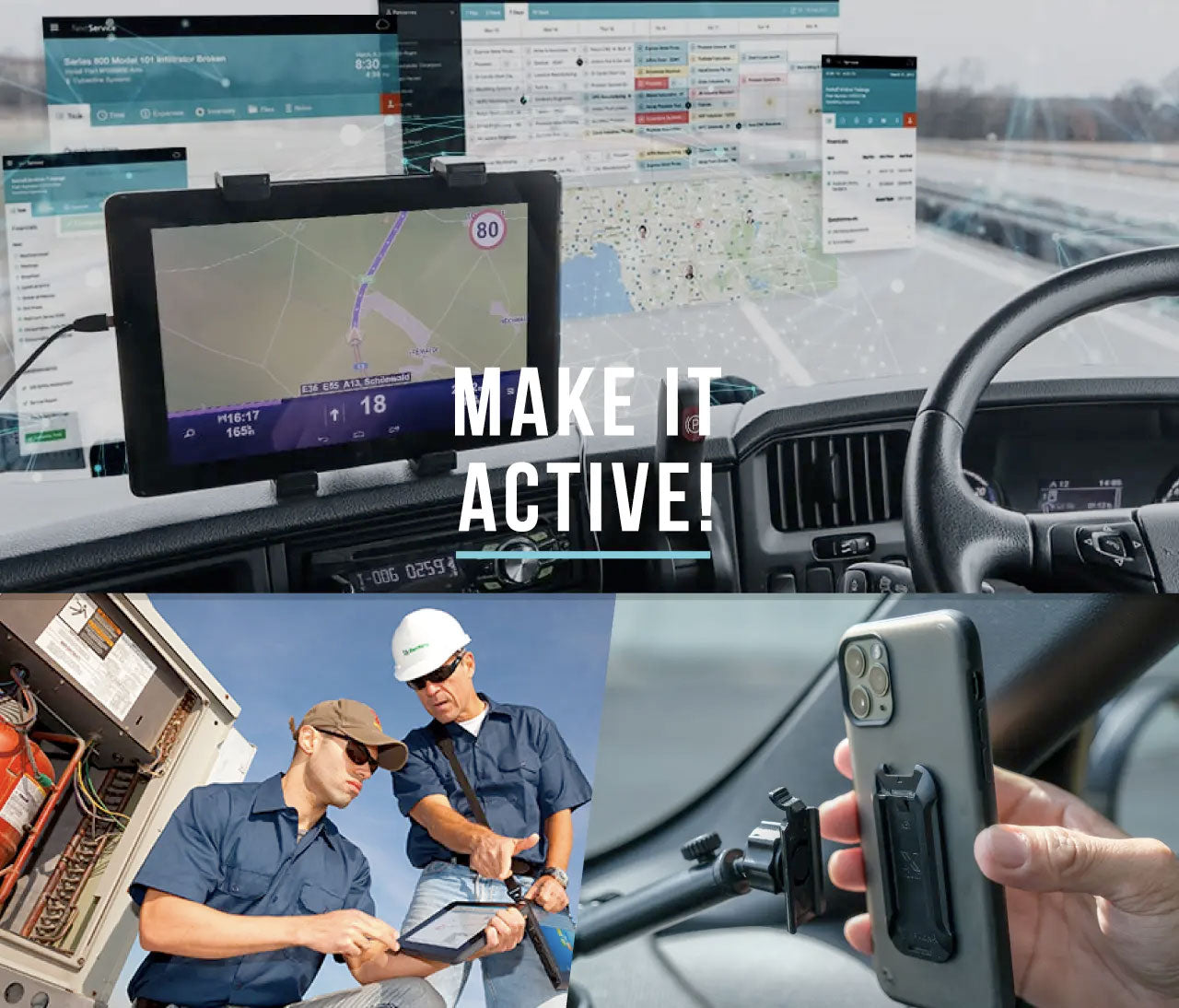 ONE SYSTEM.
ENDLESS SOLUTIONS.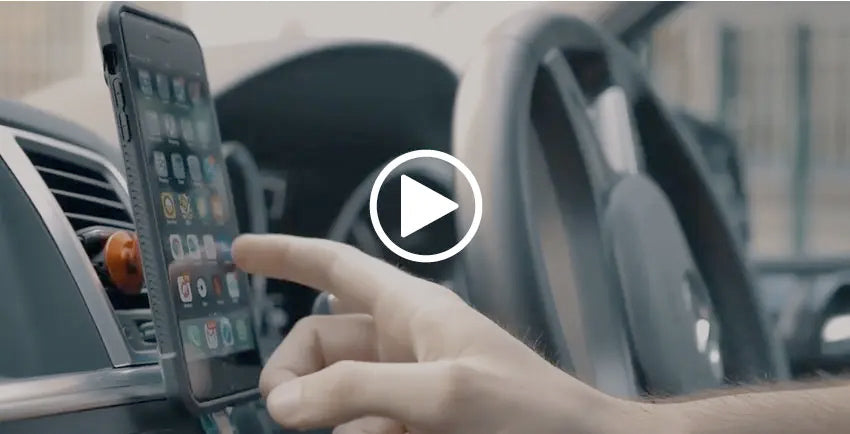 The X-MOUNT is the unique mounting system that helps you to attach your smartphones and tablets into your work vans, duty trucks and commercial vehicles. Our X-MOUNT system works on all shapes of air vent, dash or windshield. No drilling or any tools required. It allows you to securely attach your tablet / smartphone to your car while you're driving. It works seamlessly with your field services software and you can access all your data without any problems. 
 
ARMOR-X provides the best user functionality paired with military grade shock protection and tough security when mounted. ARMOR-X secures your device in any extreme road conditions. In addition, our modular X-MOUNT system creates a constant that you can count on in the future – no matter what the next device might be and we get it covered.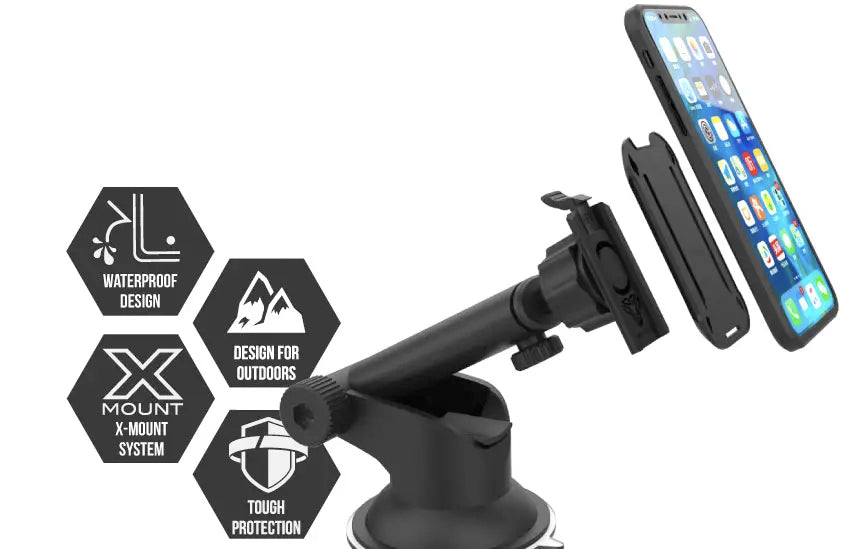 INTERACT SEAMLESSLY WITH
YOUR FIELD SERVICES APPLICATIONS


Use ARMOR-X's durable and sterile waterproof tablet / smartphone cases to get the most out of your Choose cloud-based field service management software. It gives maintenance technicians a perfect tools to work with their field services software or the scheduling app for field service professionals, such as, salesforce field service, ServiceTitan, Dynamics 365, Oracle Field Service Cloud, Jobber, praxedo and many more. With our military grade protective cases, you can protect your iPhone from damage in any extreme environment; It is the essential tool for service technicians, drivers or workers to work without any fear of damaging their devices.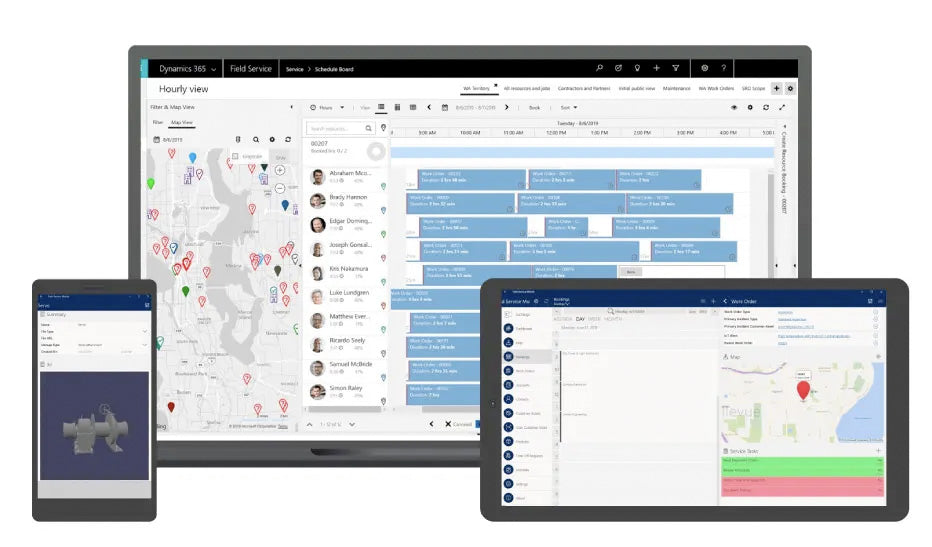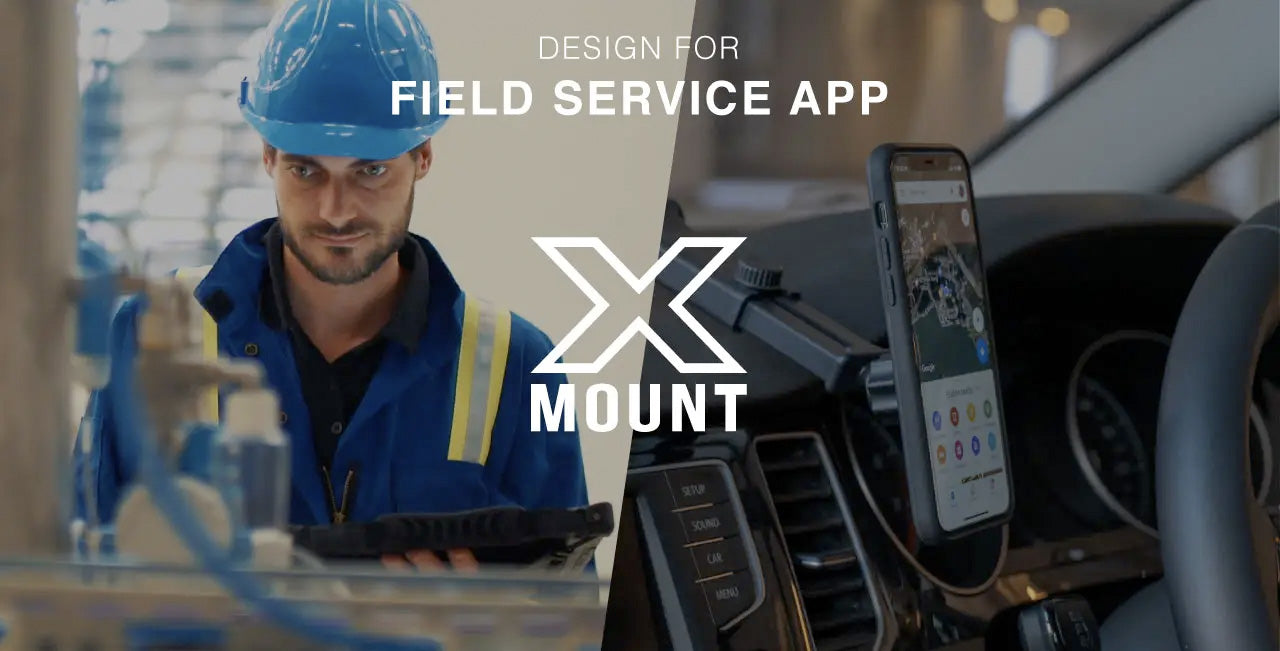 BUILD YOUR OWN SOLUTIONS NOW!

Firstly, choose your mount that cater to your specific needs. Then, pick your right case to protect your device from the water. We have different level of protection for your iPhone - IP68 waterproof / shockproof / dust proof case, Military Grade rugged case or slim armor case with X-MOUNT adaptor. Then, pick the right mount for your device.
Finally, select the add-ons that cater to your specific needs. Simply attach your device with the Armor-X slide, lock, and go technology for a safe and secure connection. Armor-x has an edge over its competitors with the largest product range available on the market. This will help to ensure that the mounting and protective X-MOUNT Eco-system can be deployed to specifically tailor to the needs of the client.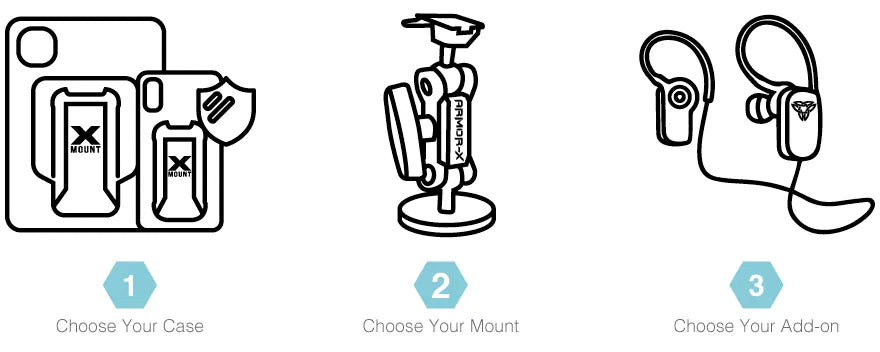 We embrace the opportunity to collaborate with your organization to design mobile device protection and mounting solutions around your product or service. Whether you produce tablet computers, mobile software or cellular phone apps, our team of experienced engineers and designer can help you develop custom design that enhance the market value, user behaviour and functions of your offering.
Take the advantage of ARMOR-X unique design in protection and mounting solutions. Ready to take your business to the next level? Contact our sales team business@armor-x.com to explore how ARMOR-X solutions can help.