Woo-hoo! ARMOR-X is thrilled to announce our new crowdfunding event on Kickstarter/ Indiegogo. This time, our crowdfunding campaign features the latest versatile mountable case for your smartphones.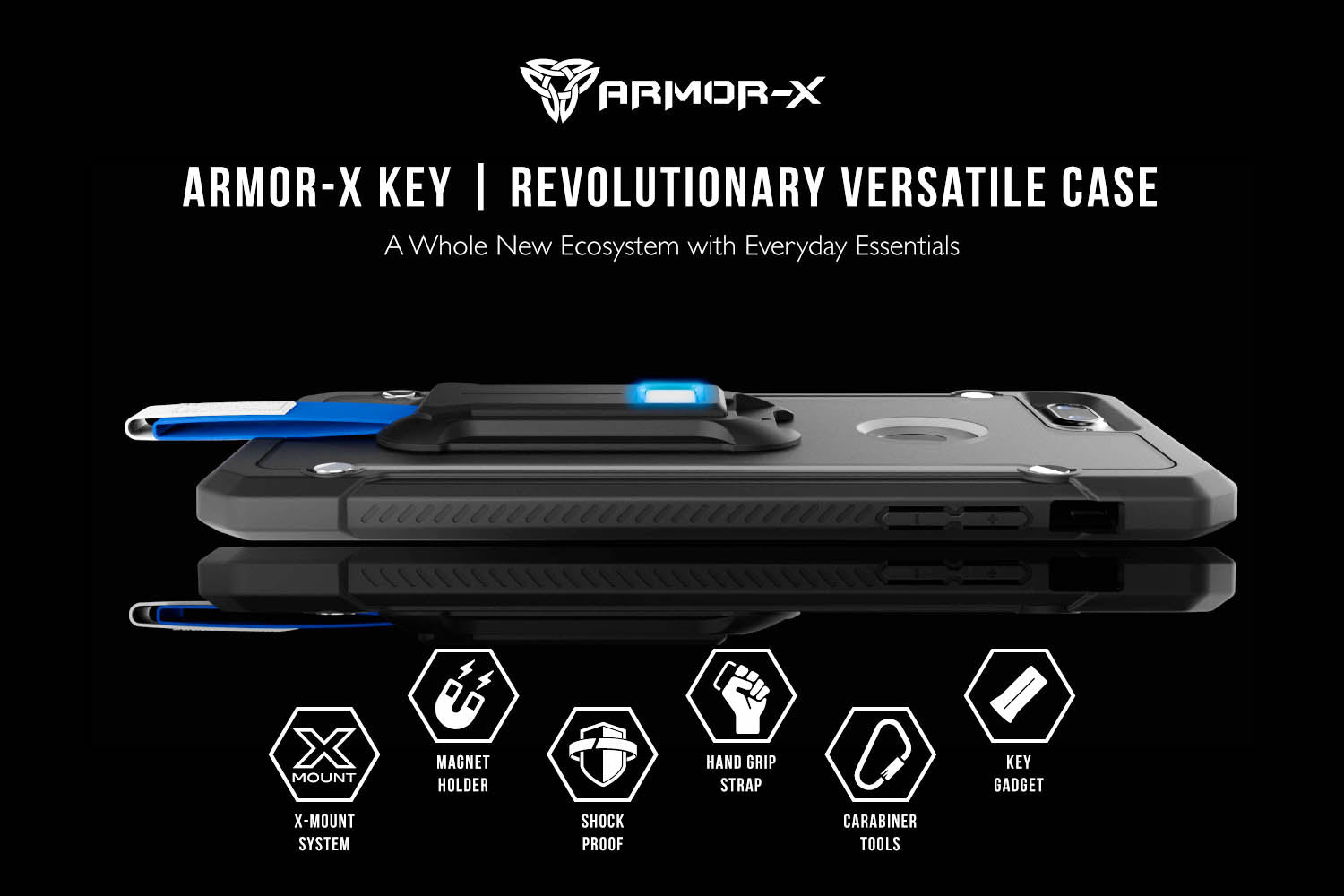 What is ARMOR-X KEY?
ARMOR-X KEY is the brand's slimmest, yet most innovative, cutting-edge product to date. In addition to the X-Mount adaptor that enables interchangeable mounts for various surfaces and accessories, our latest launch also features an all-new expandable key gadget system.
Remarkable features of ARMOR-X KEY include:
• Multifunctional carabiner tool (with bottle opener, wrench, scraper, screw driver, spoke tool and ruler)
• Rare earth magnetic holder
• Lost finder and Bluetooth shutter 
• SIM & eject tool compartment
• Smart key stand that provides a hands-free and hassle-free experience
• Grip strap that ensures maximum security while texting and calling
• Belt clip to slide your phone onto your belt anytime 
• With rigid, hard polycarbonate layer, soft raised rubber screen lip and cushioned corners for ultra protection
---