Pedal The Pond | Paddy, Max, Henry & Hec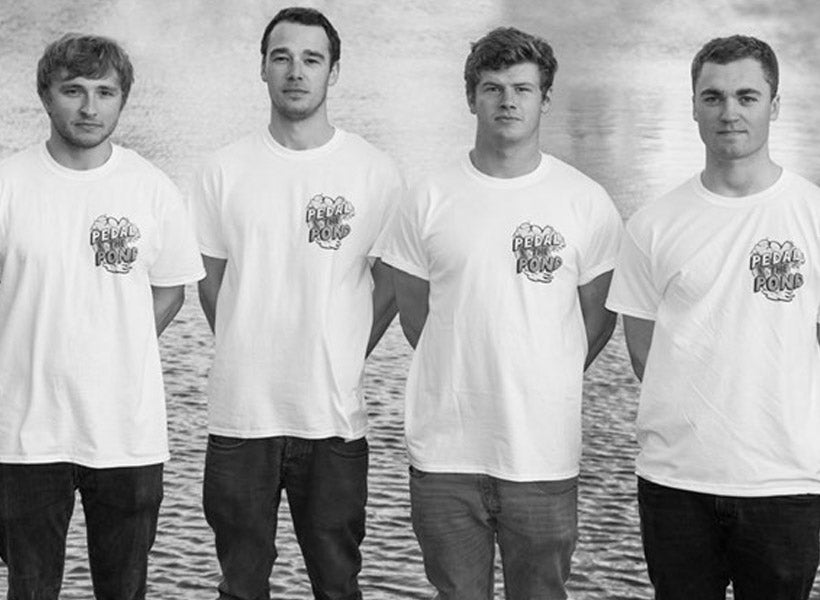 Name: Pedal The Pond
Sports: Rowing
New Challenge: Challenge of a pedal-powered atlantic crossing
In January 2018, we are taking on the challenge of a pedal-powered atlantic crossing to raise awareness for mental health and help put an end to societal stigma.
We are aiming to raise over £200,000 for CWMT who's funds are focussed on young people and education, as well as training up GP's and clinicians. They also run projects alongside businesses that help to build mentally healthy work places.
Pedal The Pond is unique in that we are crossing the Atlantic in an ocean-ready Pedalo. Upon completion we hope to break at least 3 world records for the fastest pedalo, fastest man powered crossing and the youngest pedal powered crossing. We leave the Canary Islands in January 2018 and plan on getting to Antigua in 30 days.
None of this is as tough as being affected by mental illness, and at the same time none of it would be worth it if we didn't feel we could make a difference. Together, we could make a profoundly positive impact on people's lives – please give what you can afford.
Paddy, Max, Henry & Hec
Team Pedal The Pond
---