VERSATILE MOUNTING SOLUTIONS FOR WAREHOUSE & INVENTORY MANAGEMENT
KEEP YOUR TABLET SECURE AND PROTECTED FROM EXTREME WORKING ENVIRONMENT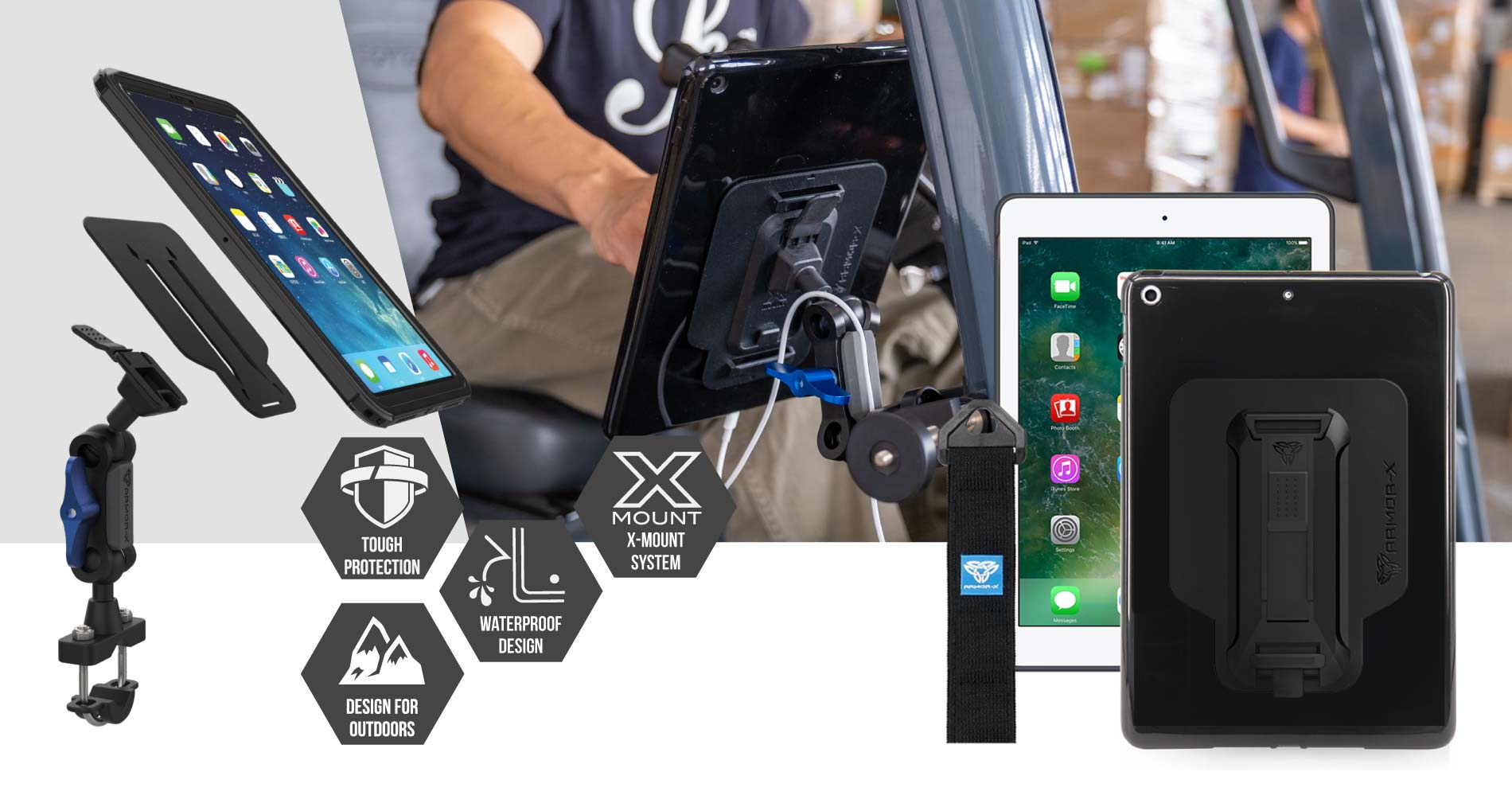 Inventory management is at the center of all your trading activities. From buying, selling, and keeping the stock organized; inventory management plays a significant role. Inventory management helps you streamlining your operations, organize your resources, and maximize your returns. With the mobile device transformation, you can easy access all your inventory data from your tablet. It keeps track of your inventory levels at all times, and prompts you to reorder low stock, it also instantly updates your current stock levels on multichannel, such as Amazon, Shopify, ebay or Etsy. There are an increasing number of these inventory management industries that require extreme protection and mounting solutions to fully integrate tech into their daily operating procedures.  
Armor-X offers a wide range of protective case and mounting solutions for your iPad. It allows the operators to attach their iPad securely to the narrow-aisle lift truck, forklift, hand truck, pallet truck and stackersany other transportation vehicle used in distribution in any warehouse or container terminals. You can have a full control of the day-to-day operations of a warehouse and access all the information of the shipping, receiving, put-away and picking of goods. You can now reduce the paperwork, manual processes and enables centralised control and visibility of all warehousing procedures.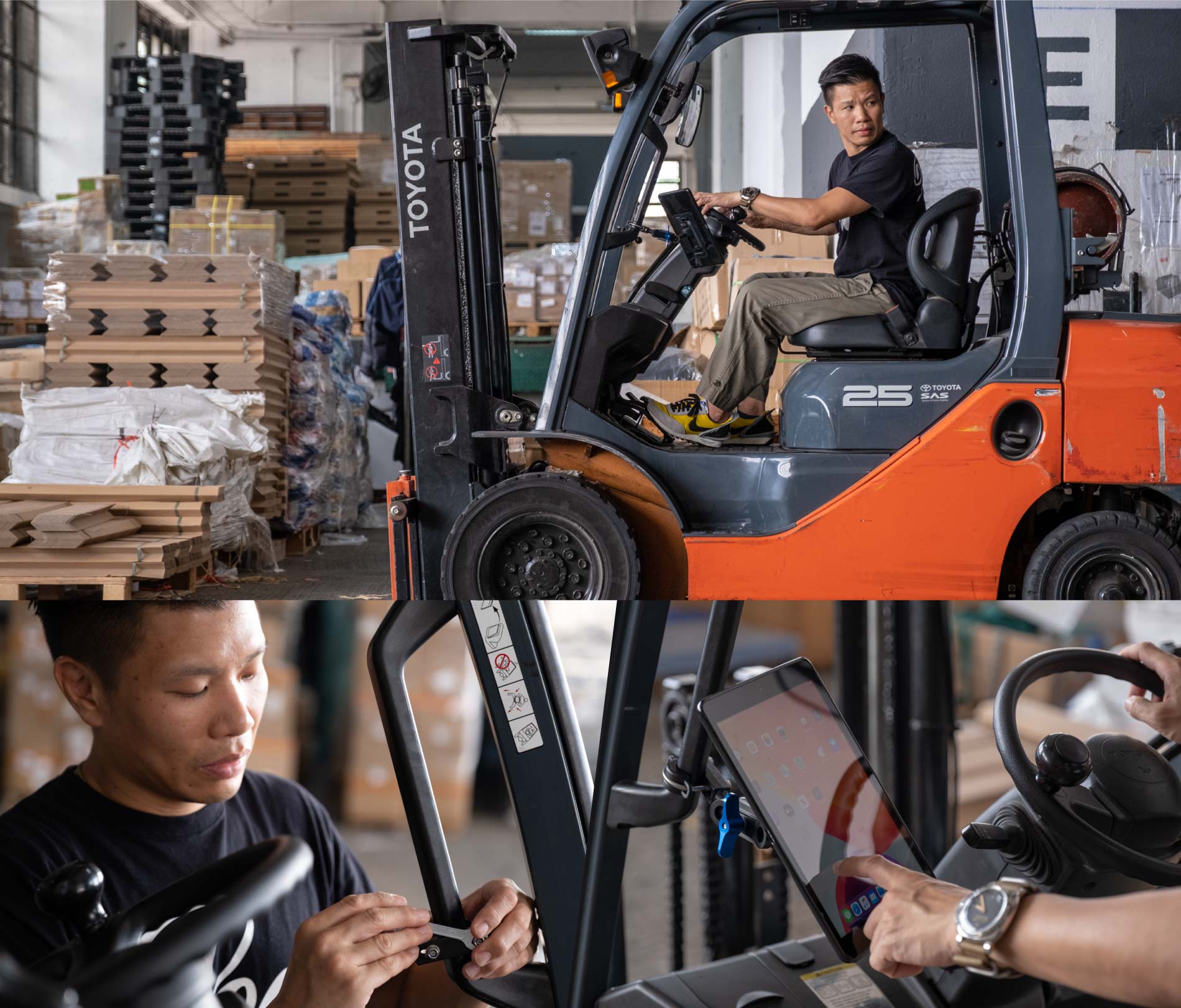 X-MOUNT SYSTEM
CUSTOM DESIGN IN NEXT LEVEL
The X-MOUNT ecosystem allows you to fully integrate your iPad, iPhone and android tablet to a range of occupational requirements. The streamlined deployment of the X-MOUNT Eco-system increases connect ability and augments workplace management. The ability of the worker to be able to have access to huge amounts of information and control has industries from manufacturing to retail empowering the worker in the process.  
ARMOR-X's X-Mount ecosystem is made to withstand the wear and tear found in today's warehouse environments. Devices are securely locked into place with the X-Mount eco-system and protected by a rugged IP68 waterproof case. When you integrated smart devices into material handling, you will reduce worker error and boosts productivity/operational flexibility. Whether bolted to your seat, clamped to the cage or rail, or connected to your truck dashboard, Armor-X has unique and durable solutions to help you to get the most out of your devices. The modular X-MOUNT system is powerful, flexibility and application-expandable that help to future-proof your operation if you upgrade your mobile devices.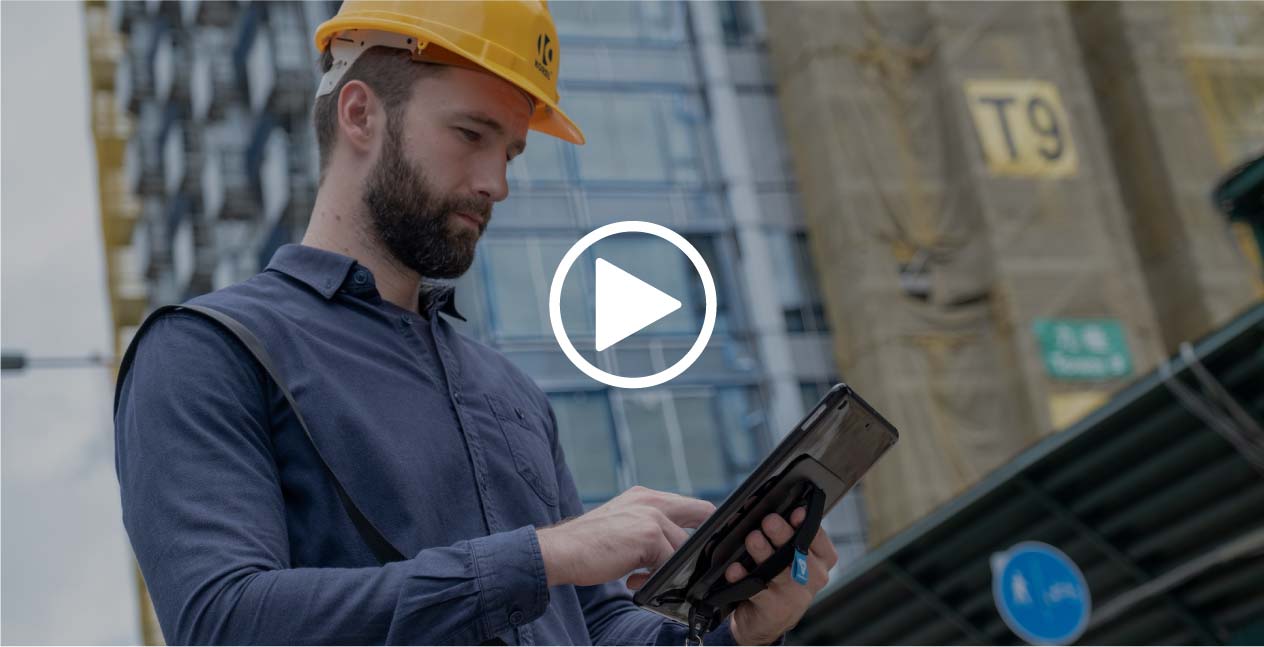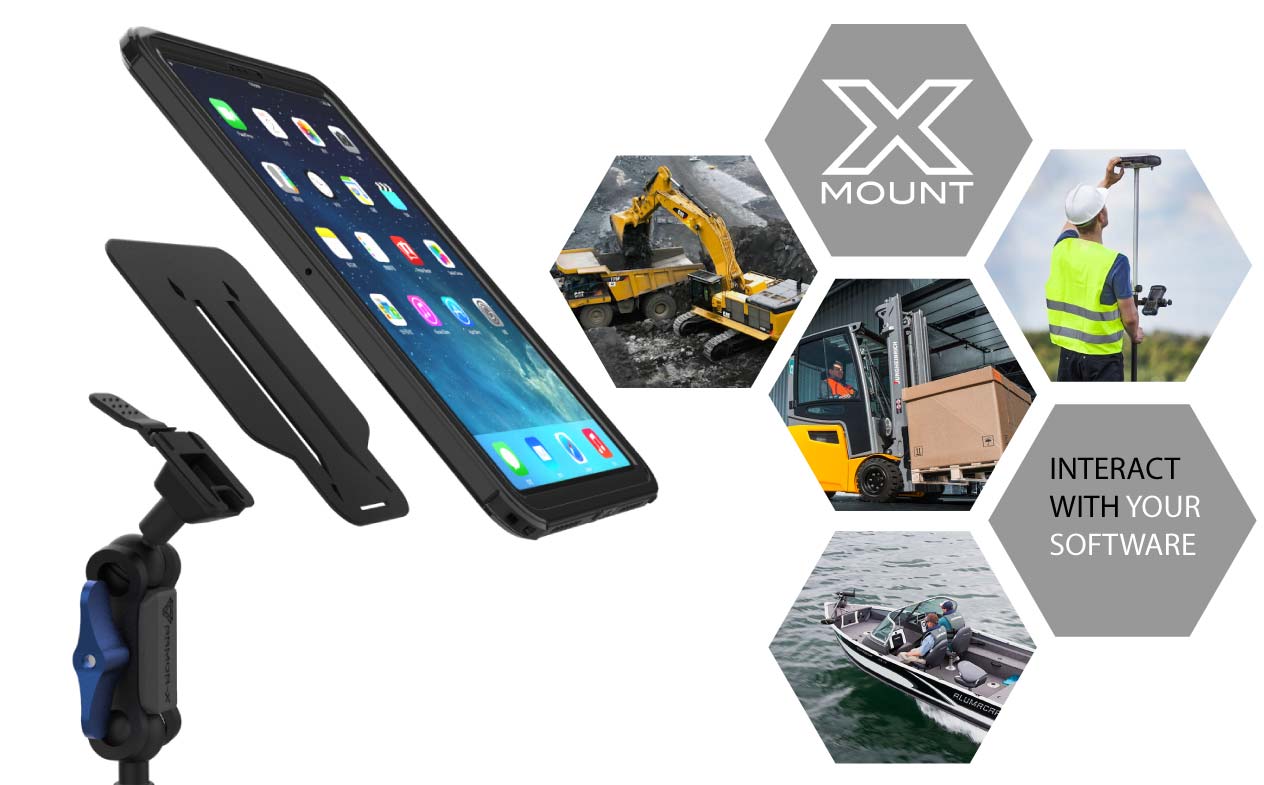 INTERACT WITH YOUR CUSTOM WAREHOUSE MANAGEMENT SOFTWARE

A warehouse management system (WMS) is software and processes that allow organizations to control and administer warehouse operations from the time goods or materials enter a warehouse until they move out. Operations in a warehouse include inventory management, picking processes and auditing. Implementing a WMS can help an organization reduce labor costs, improve inventory accuracy, improve flexibility and responsiveness, decrease errors in picking and shipping goods, and improve customer service. Armor-X enables the user to be able to interact with these applications in the harshest of warehouse environments by keeping the smartphone / tablet securely mounted and protected.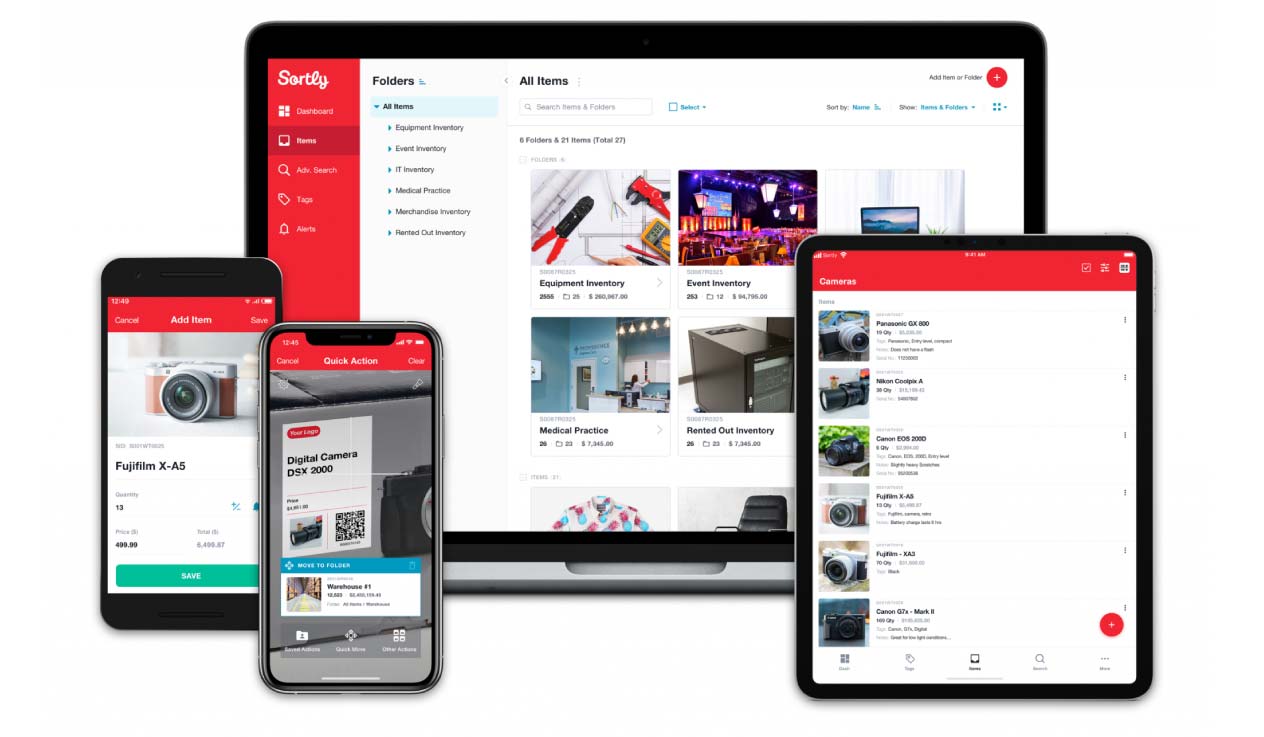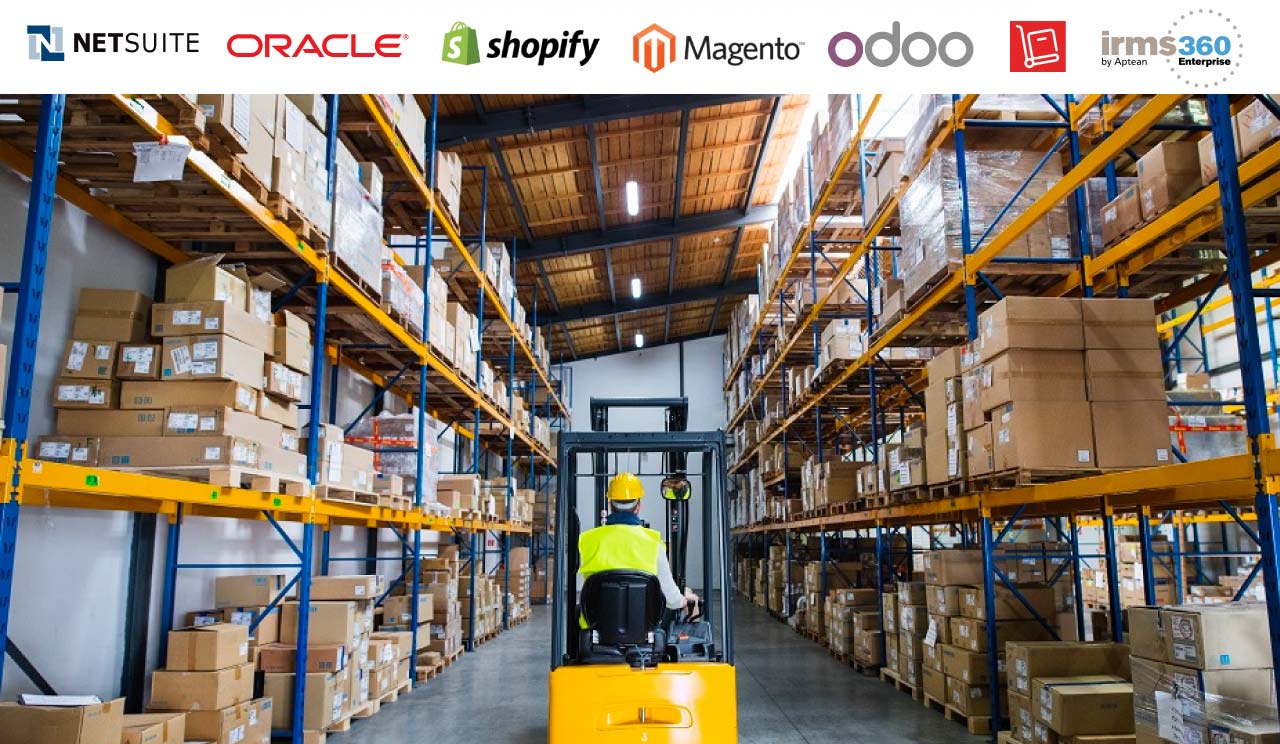 SECURE MOUNTING SYSTEM FOR MATERIAL HANDLING
The patented X-Mount System allows your tablet to be mounted interchangeably on any warehouse equipment. forklift, lift truck and hand truck. Just simply: Slide, Lock and Go! It is the best rugged and durable mounting solutions for warehouse. With our single lock system, you can adjust your iPad to the ideal position. Your inventory data, product information, specificaiton, task, instruction and more data are now accessible in the cab of your forklift or truck. We are providing a versatile mounting solutions for iPad, Galaxy tab, Lenovo tablet & more included modular heavy duty solid-core aluminium pedestal mounts,forklift mount kit and bar clamp mount. Visit below for more options of interchangeable mounting solutions.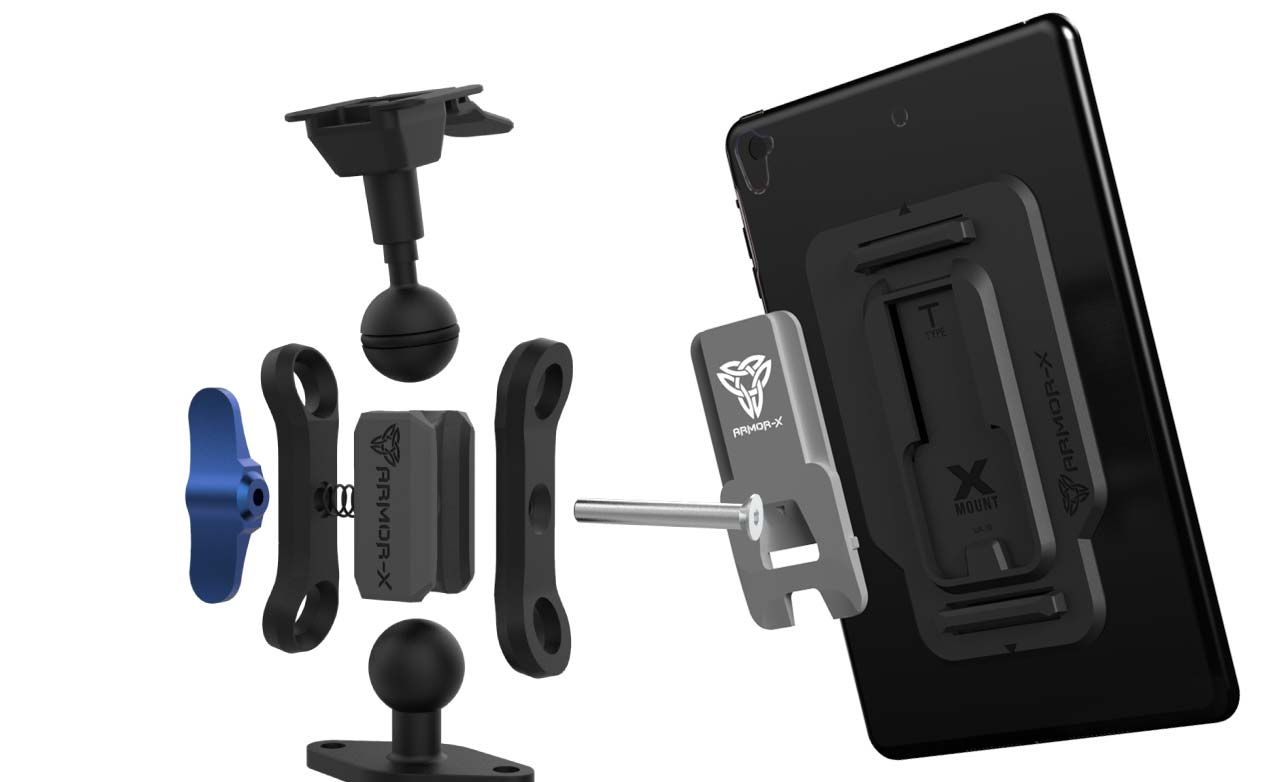 BUILD YOUR OWN SOLUTIONS NOW!
Firstly, choose your phone case to protect your device from the strains of your working environment. Then, pick the right mount for your device. Finally, select the add-ons that cater to your specific needs. Simply attach your device with the Armor-X slide, lock, and go technology for a safe and secure connection. Armor-x has an edge over its competitors with the largest product range available on the market. This customisability will help to ensure that the mounting and protective X-MOUNT eco-system can be deployed to specifically tailor to the needs of the client.

We embrace the opportunity to collaborate with your organization to design mobile device protection and mounting solutions around your product or service. Whether you produce tablet computers, mobile software or cellular phone apps, our team of experienced engineers and designer can help you develop custom design that enhance the market value, user behaviour and functions of your offering.
Take the advantage of ARMOR-X unique design in protection and mounting solutions. Ready to take your business to the next level? Contact our sales team business@armor-x.com to explore how ARMOR-X solutions can help.