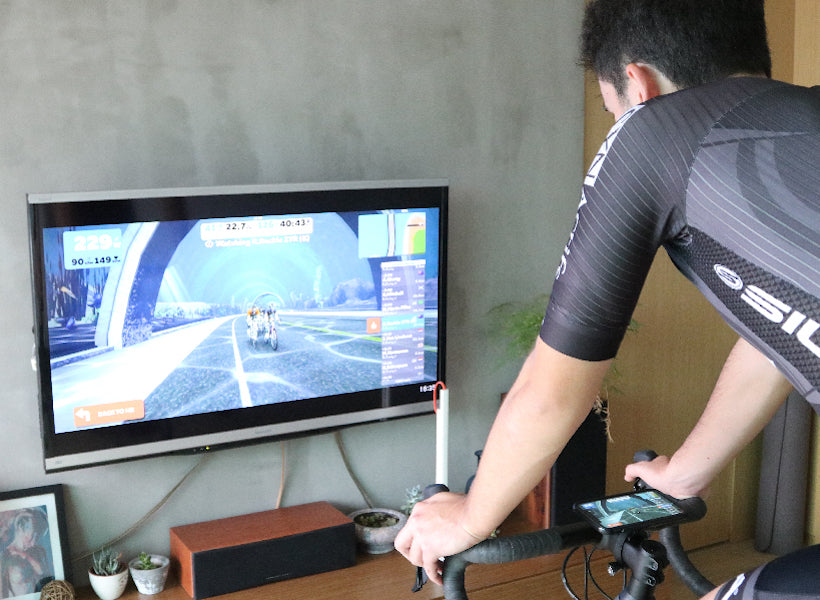 At ARMOR-X, we never stop thinking new ways and opportunities to use our products. As cycling lovers, we thought a way to enhance virtual indoor training experience we can all have on a trainer. Winter's coming and Zwift looks to be the best solution on the market to stay in shape during this period and still enjoying your bike. Through your indoor trainer, smart or not, Zwift allows you to ride around online virtual maps. This is a quite complete tool, you can have training block sessions, race events and even rides with some friends online.
As you can use Zwift app to turn your smartphone as a main, second screen or even a remote controler we thought good that you can mount your smartphone close to you during your ride. Very simple, just slide your smartphone, lock it and ride!
The other solution we found is for the ones who don't use their TV as a main screen but own a tablet. This way we turned our tablet as the main Zwift screen thanks to their app once again. For that we used our portable profesionnal tripod and one of our tablet rugged cases. Please find below the pictures the exact references and links to it.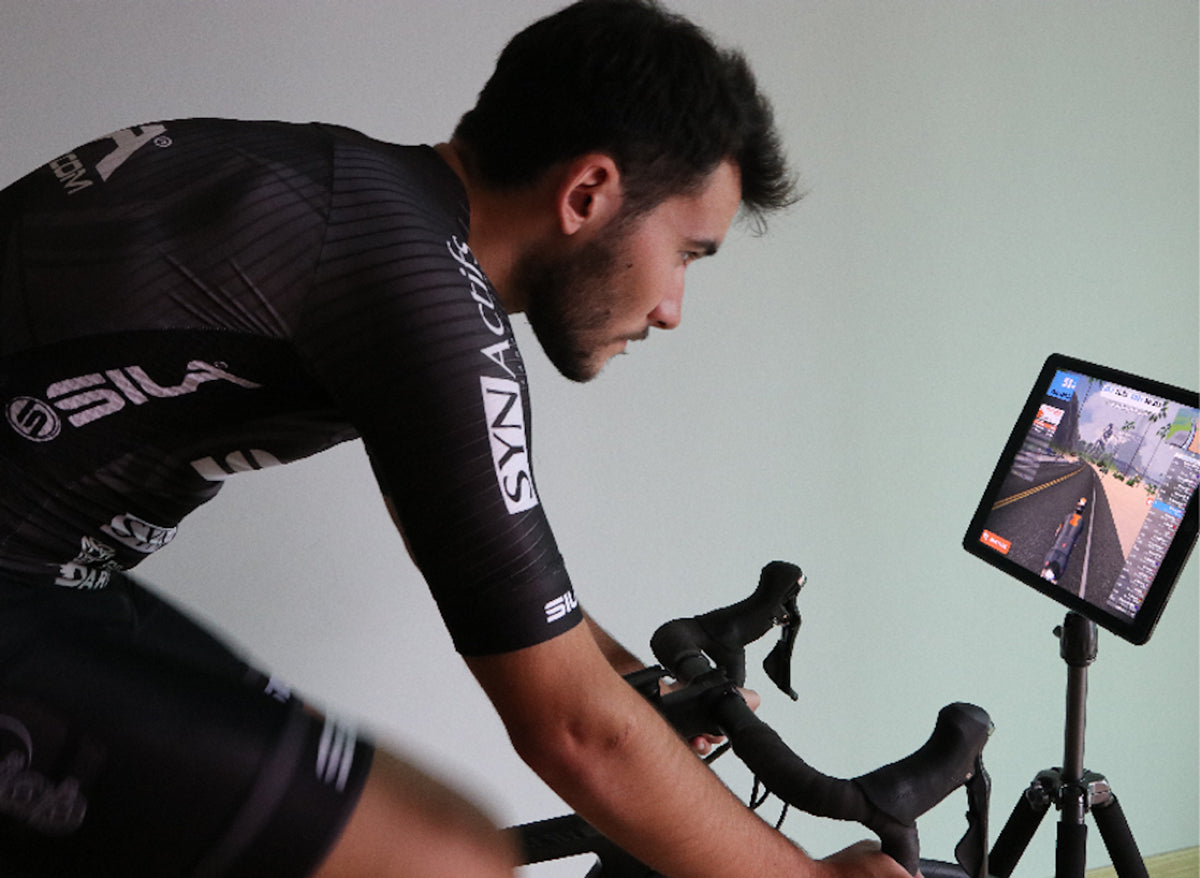 Please visit Zwift website for more info about them:
---